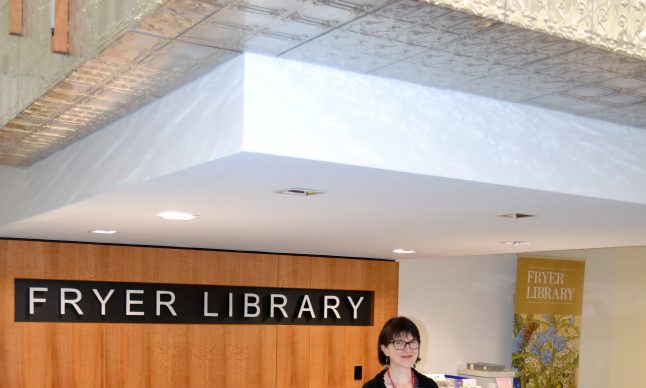 The University of Queensland, 1 Campbell Rd, St Lucia QLD 4067, Australia

Reading Room: Tuesday - Friday 9.00 am - 5.00 pm, by appointment only

07 3365 6236
The Reading Room is open by appointment only.
The Fryer Library is the special collections branch of The University of Queensland Library, located at St Lucia Campus.
Founded in 1927, Fryer's extensive collections now range from rare books to ephemera, photographs, manuscripts, artworks, and architectural plans. Particular strengths include Australian literature, especially literary manuscripts, Queensland history, and Queensland political culture. The library also holds extensive Aboriginal and Torres Strait Islander, theatre, art, and architecture collections.
Fryer Library hosts a variety of events each year through the Friends of Fryer group and also provides access to digitised materials via online exhibitions and social media.