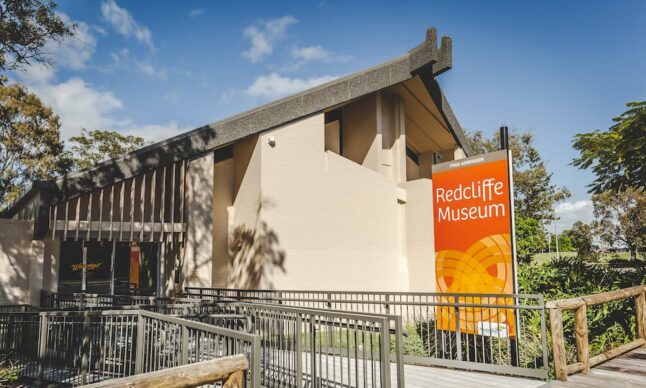 75 Anzac Avenue, Redcliffe QLD, Australia

Wednesday to Friday 10.00 am to 4.00 pm; Saturday & Sunday 10.00 am to 3.00 pm; Closed Monday & Tuesday

07 3480 6700
Visit Redcliffe Museum and celebrate the evolution of Redcliffe Peninsula's character and identity, and discover its significance in Australian history.
Reminisce about the heyday of seaside holidays and marvel at the vision and hard work needed to make the peninsula what it is today.
The museum features:
films about the early days of the Redcliffe Peninsula
a celebration of holidays by the seaside
treasured photographs showing Redcliffe years ago and now
the Imaginarium – a fun, inter-generational space to play
a diverse program of events, exhibitions and workshops for adults and children.
Visit the Redcliffe Museum website for further details; or browse through more than 90 other BLHN Places to Visit.