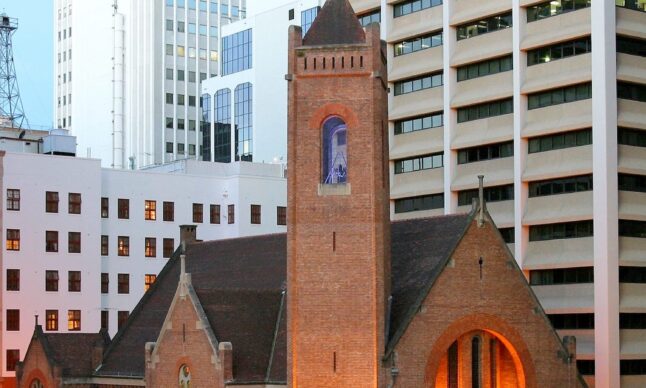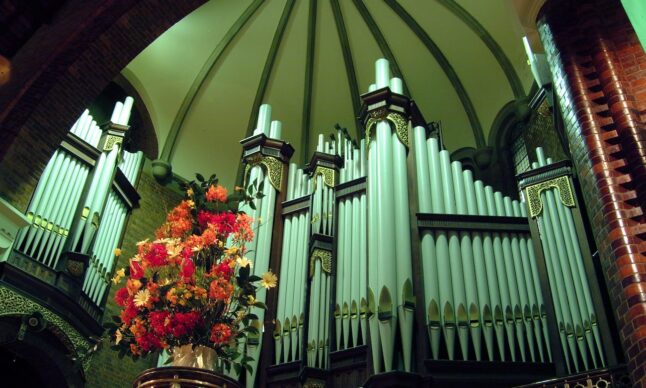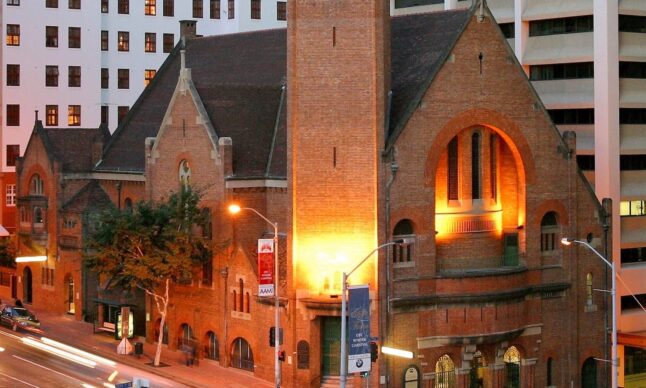 299 Ann St, Brisbane City QLD 4000, Australia

Open to the public Fri 11am – 2pm, otherwise by appointment.

07 3221 2400
Saint Andrew's Uniting Church
Designed by architect George David Payne, St Andrew's Uniting Church is an excellent example of Neo-Romanesque architecture.
Features include magnificent stained glass windows by Brisbane artist William Bustard and Melbourne firm, Brooks Robinson.
The Peace Chapel contains World War honour boards and a communion set used at Gallipoli.
The arched tiered chancel, pipe organ, choir and fine ecclesiastical furniture are impressive.
St Andrew's was opened and dedicated in 1905 and has recently been renovated.
The Vera Wade Art Gallery on the premises hosts a variety of exhibitions throughout the year.
Open to the public Friday 11am – 2pm, otherwise by appointment.