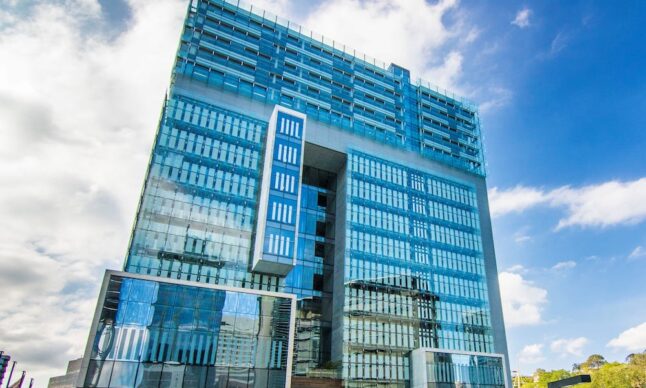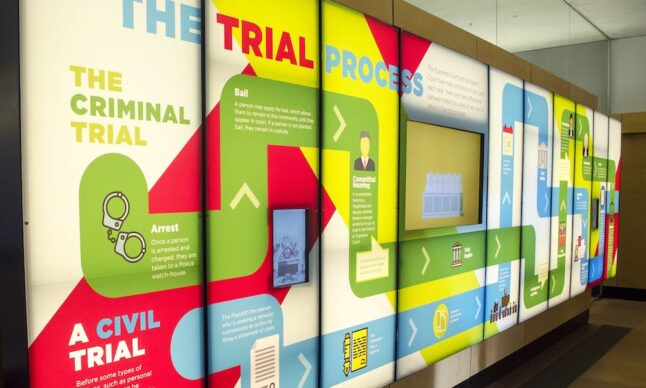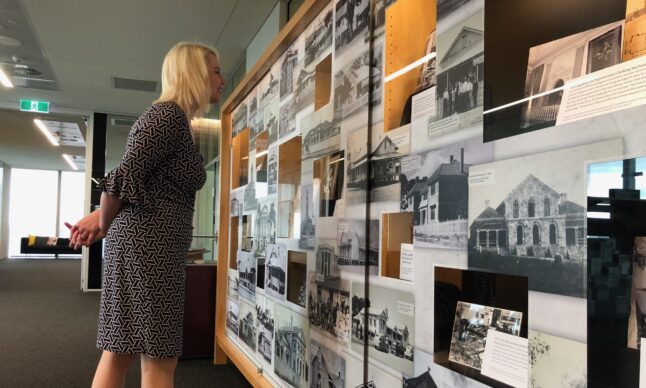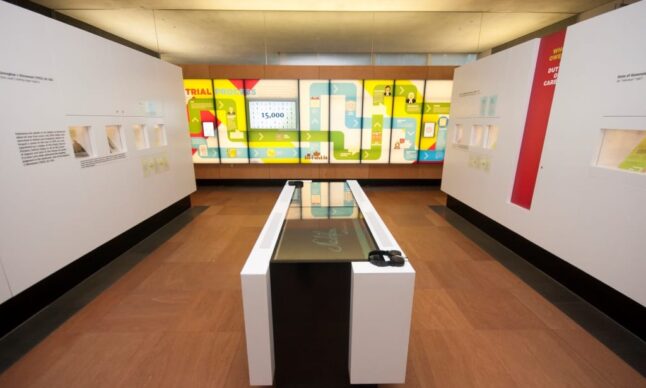 415 George Street, Brisbane City QLD, Australia

Monday to Friday 8.30 am to 4.30 pm (excluding public holidays)

07 3247 4373
Supreme Court Library Queensland (SCLQ) was established in 1862 to serve the administration of justice in Queensland.
Today it is Queensland's principal legal information provider, delivering innovative information services to members of the judiciary, legal profession and community from the main library in Brisbane, as well as servicing several regional courthouse library collections.
SCLQ also preserves and shares Queensland's legal heritage by maintaining an extensive legal heritage collection, curating exhibitions and displays, delivering a popular lecture series, and educating students and community members about Queensland's legal system.
Established in 2012, the Sir Harry Gibbs Legal Heritage Centre is a public exhibition space located on the ground floor of the Queen Elizabeth II Courts of Law.
The centre is named after the late Right Honourable Sir Harry Gibbs PC AC GCMG KBE QC, former Chair of the Supreme Court Library Committee and the second Queenslander to serve as Chief Justice of the High Court of Australia.
As the state's only dedicated legal history museum, the Centre offers a unique resource for visitors to the courts, school students, and interested members of the public to explore Queensland's legal past.
Themed exhibitions of significant events and milestones in Queensland's legal history – featuring little-known details, fascinating stories, and some of the library's most treasured memorabilia are hosted in the library on level 12, and also in the Sir Harry Gibbs Legal Heritage Centre.
Browse through more than 90 other BLHN Places to Visit.