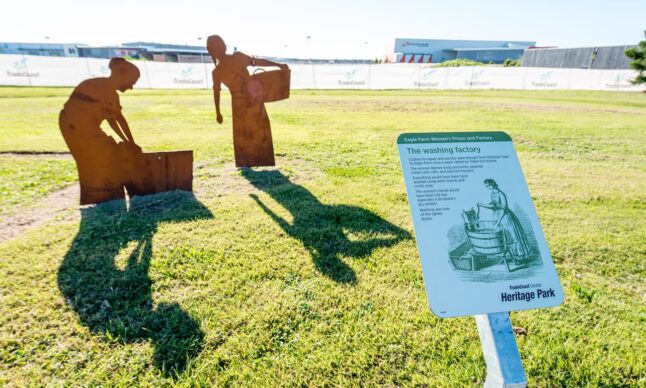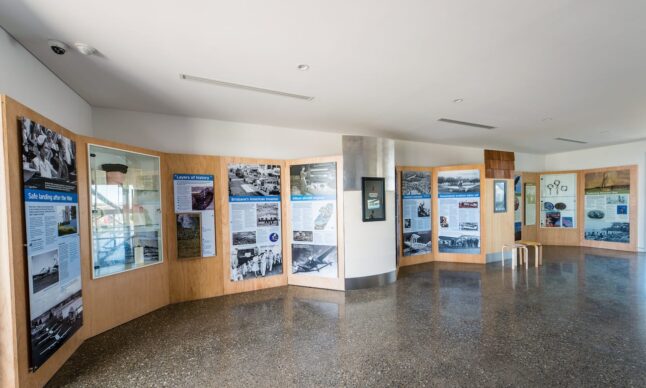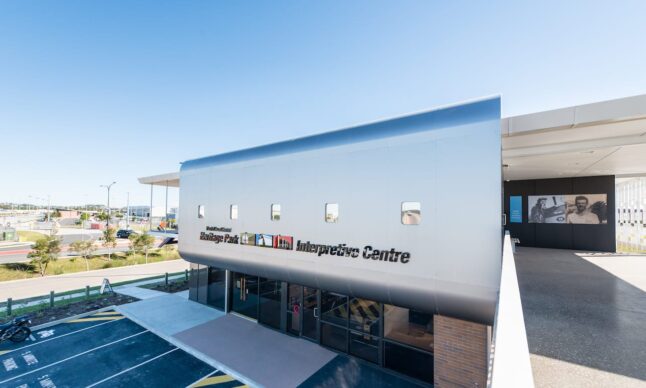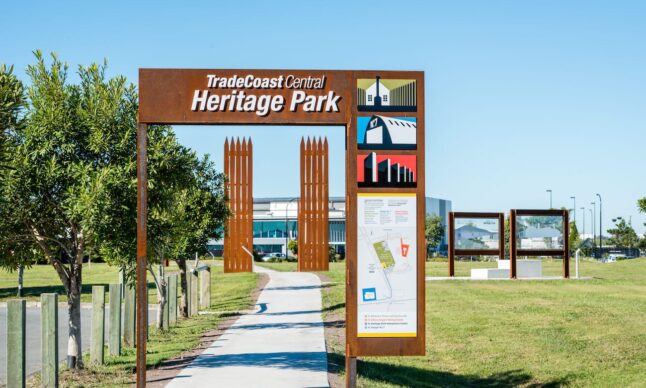 87 Schneider Road, Eagle Farm QLD, Australia

Mon – Fri 10am – 4pm

07 3124 7401
TradeCoast Central Heritage Park Interpretive Centre
The TradeCoast Central Heritage Park Interpretive Centre and Walking Trail is at the heart of three heritage sites at the location of Brisbane's former Eagle Farm Airport.
The Heritage Park features walking trails and indoor and outdoor interpretive displays of the heritage-listed convict era Women's Prison and Factory site; the World War Two Allison Testing Stands; and Hangar 7, the igloo-shaped building where diligent intelligence work on Japanese aircraft cracked the secrets of the Zero fighter plane giving the Allies ultimate ascendancy in the air over the Pacific area.
There are a range of interactive portals including a cinema room with a 10 minute, HD movie providing insight into the early explorers, daily life of inhabitants and how the environment has changed since the early 1820's. The movie also enters the early aviation activity at Eagle Farm including an overview of the course World War II and its subsequent significant events.
Free Audio tours are accessible on any wi-fi enabled device with free wi-fi provided to allow groups to move at their leisure.
Due to social distancing rules, there will be a restriction of 15 people visiting at any one time.
For group bookings please contact Heritage@Tradecoastcentral.com.au or 07 3124 7400.
Visit the TradeCoast Central Heritage Park website for further details; or browse through more than 90 other BLHN Places to Visit.