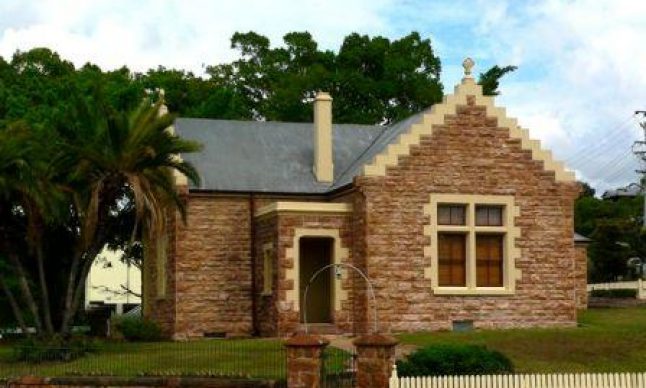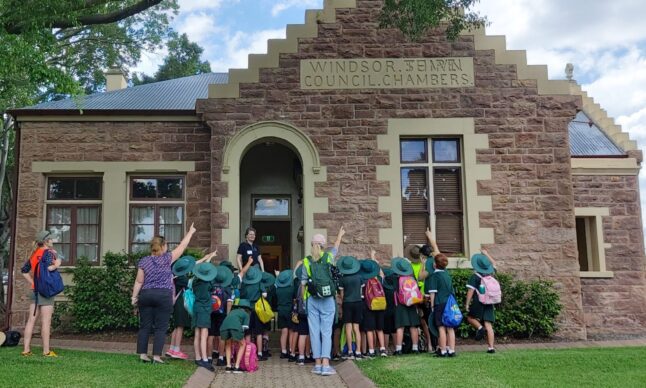 Lutwyche Road & Palmer St, Windsor QLD, Australia

Sun & Mon 1pm – 4pm

0401 802 980
Windsor & Districts Historical Society
The Windsor and Districts Historical Society is situated in the Old Windsor Shire/Town Council Chambers on the corner of Lutwyche Rd and Palmer St, Windsor.
The unique heritage listed building was built in 1897 to house the Windsor Shire Council, which was established in 1887.
Today the stone building houses the Society's museum.
The Society maintains a large photographic and memorabilia display of the history of the area, including Albion, Alderley, Bowen Bridge, Eildon, Gordon Park, Grange, Herston, Kalinga, Lutwyche, Maida Hill, Newmarket, Wilston, Windsor and Wooloowin.
The collection includes photographs of early settlers, historic homes and schools, along with photographs of Presidents of the Shire Council 1887-1904, and Mayors of the Town Council 1904-1925.
There is a re-created Mayor's room, a selection of stonemason's tools, local bottles, a 1924 wedding veil and bricks from famous houses and local brickyards.
Complete listings of council members have been compiled and the Mayor's Chair, used up to 1925 in the main chambers, is a featured display.
A large collection of family and other local resource files has been established including selected Post Office Directories, Electoral Rolls and over eighty Real Estate maps from 1870s to 1920s.
Historical books of the area are available for sale, including copies of the historical Estate Maps.
A reference listing of over 27,000 burials at Lutwyche Cemetery is available for researchers.
An air-conditioned reading area is available for a quiet sit down for examining historical books and records. Entrance is free and donations are welcome.
Adjoining the Chambers are the Windsor War Memorial and Windsor Town Quarry Parks.
Chambers are open Sundays and Mondays from 1pm to 4pm with Society volunteer members in attendance. Also opened by appointment – contact info@windsorhistorical.org.au
This is a must place to visit for people who live, or have lived, in this historical district.
Visit the Windsor and Districts Historical Society website for further details; or browse through more than 90 other BLH Places to Visit.