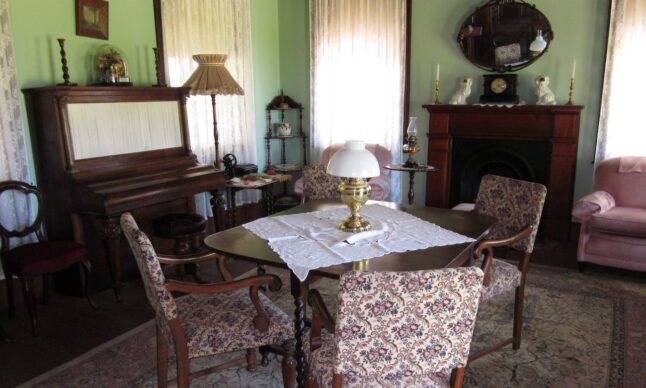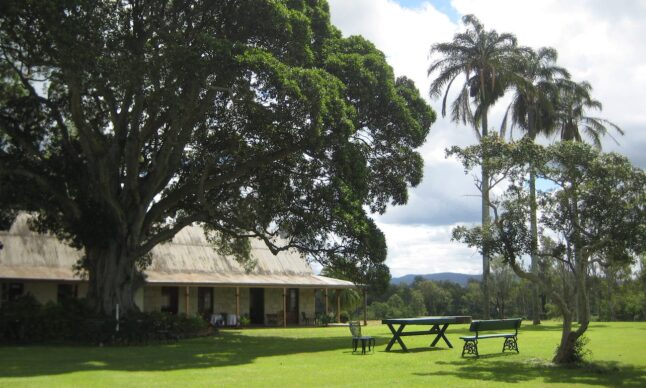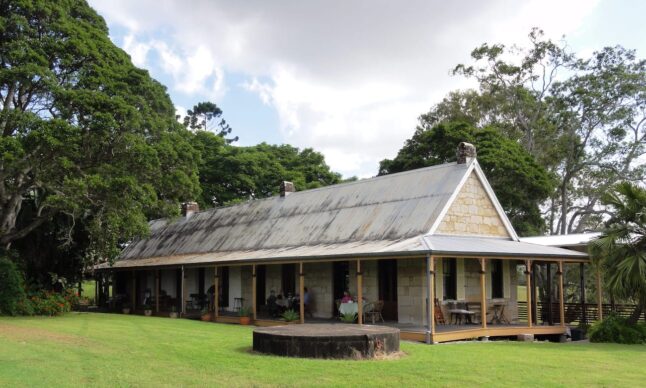 223 Grindle Rd, Wacol QLD 4076, Australia

Sat & Sun 10am - 2pm

07 3088 8133
Wolston Farmhouse, operated by the National Trust of Australia (Qld), is a historic farmhouse on the Brisbane River. It was built in the 1850s and is situated at Wacol. It is the only remaining house from the post-convict era, when estates were surveyed along the river.
The home of a Crown Commissioner for Lands, pastoralists, and dairy farmers, Wolston Farmhouse is located on a rise overlooking the Brisbane River and is both aesthetically pleasing and indicative of 19th century workmanship. It features a fine collection of early Australian furniture, a rural setting and shady grounds.
The Heritage-listed homestead has six rooms where you can wander through experiencing the comfortable rural lifestyle of previous owners. Each room displays a 19th century rural lifestyle with artefacts such as sausage stuffers in the kitchen, silverware in the dining room, a pianola in the parlour and horsehair mattresses in the bedrooms.
The spacious verandas offer relaxing spaces where you can sit and reflect while enjoying the lush green property. Visitors may be interested to try some of 'old fashioned' entertainment on offer within the grounds such as vintage lawn games. It also offers the novelty of a hands-on experience for children.
The visitor can also experience the Visitor Centre and the delightful Tea Terrace Cafe.
Please refer to the Wolston Farmhouse website for all bookings and general enquiries; or browse through more than 90 other BLH Places to Visit.