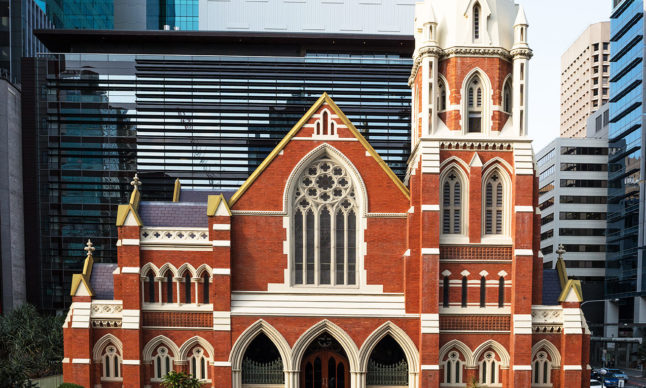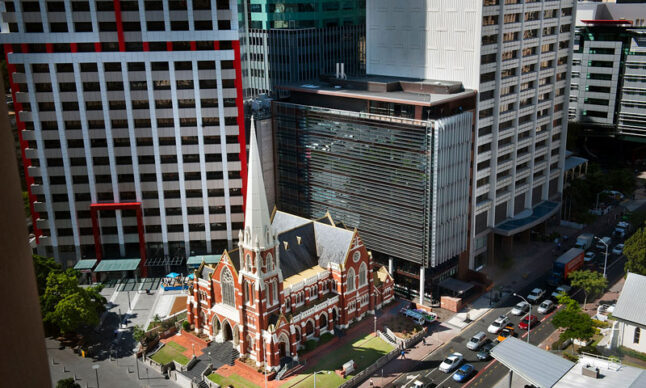 319 Albert St, Brisbane City QLD 4000, Australia

Wednesday & Friday 10am – 2pm

07 3071 3060
Albert Street Uniting Church, Wesley Mission Queensland
The Albert Street Uniting Church is built in the Victorian Gothic Revival style of architecture, harmonising with the requirements of a sub-tropical climate.
The work on the church began in 1888 and was completed by late 1889. The church was opened on 8 November, 1889 by Lady Norman, the wife of the Governor of Queensland Sir Henry Norman. The dedication sermon was given by Rev JH Fletcher who was the Church's minister at the time.
While the graceful spire captured the local newspaper reporter's eye, the size and height of the pulpit was criticised for hiding the choir gallery. The decision to have such a prominent pulpit is thought to reflect the importance given to preaching in the Methodist tradition.
You are most welcome to this place of reflection in the middle of the city.
Visit the Albert Street Uniting Church website for further details; or browse through more than 90 other BLHN Places to Visit.
1341 Wynnum Road, Tingalpa
Daily, during daylight hours