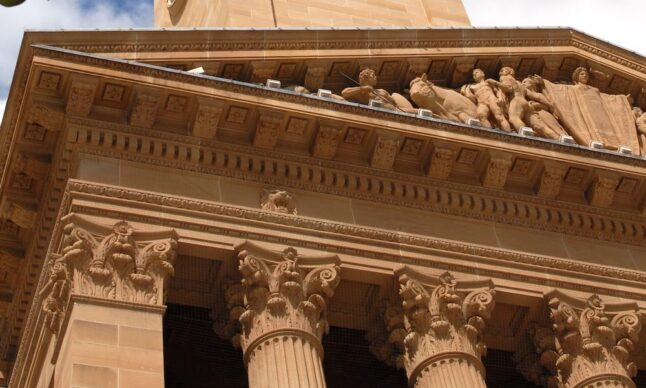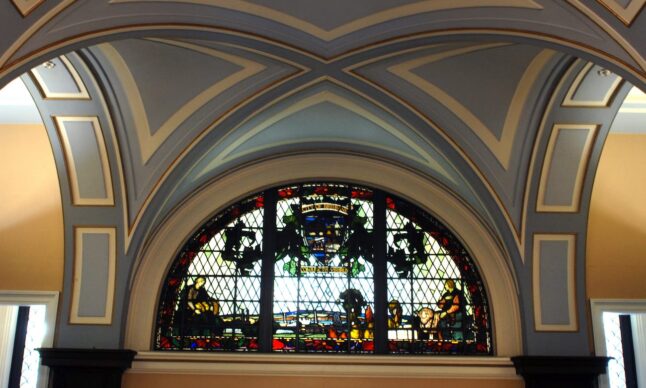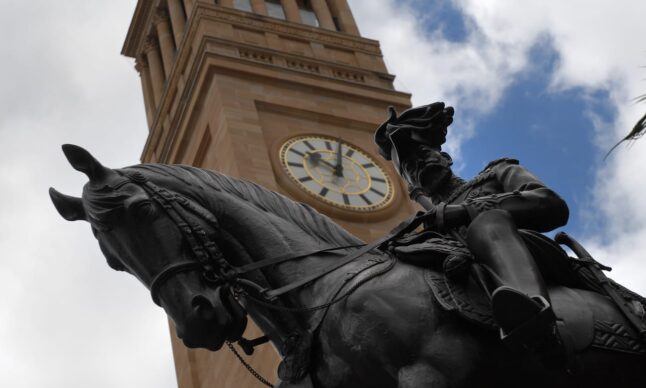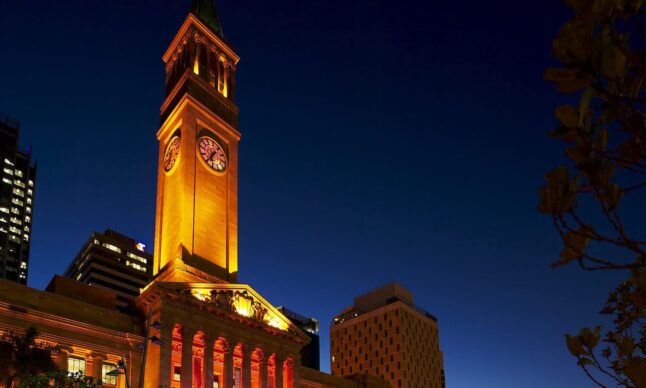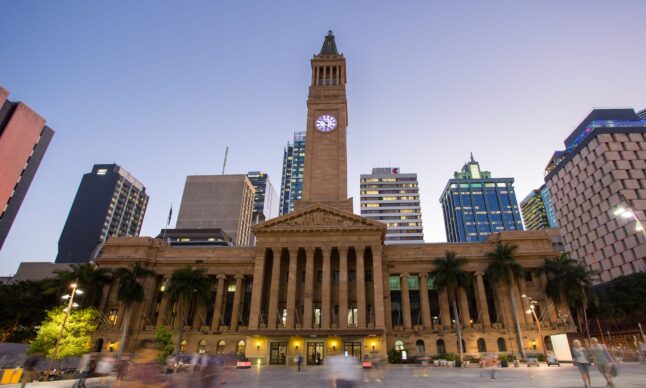 64 Adelaide Street, Brisbane City QLD, Australia

Mon — Fri 8am — 5pm; weekends & public holidays 9am — 5pm

07 3403 8888 (general enquiries) or 07 3339 0845 (City Hall Tour bookings)
Built in the 1920s and conveniently located next to King George Square, Brisbane City Hall is an impressive heritage building that has been the backdrop to many cultural, social and civic events.
It is an ideal setting for hosting events with its sweeping marble staircases, vaulted ceilings, chandeliers and mosaic-tiled floor.
Open seven days a week, visitors can enjoy strolling through the beautifully restored building, relaxing in one of two cafes — the Shingle Inn and the Red Cross Cafe — and visiting the Museum of Brisbane.
The Museum of Brisbane, set within City Hall, exhibits artworks from the City of Brisbane collection. Contemporary exhibitions by some of the city's leading artists are also on show.
Daily guided tours of City Hall showcase the Main Auditorium, Father Henry Willis Organ and the iconic Clock Tower, making it a perfect place to explore Brisbane's history.
Brisbane City Hall regularly plays host to a wide variety of free, ticketed and private events and functions, including the popular, free Lord Mayor's City Hall Concerts.
City Hall underwent a $215 million restoration for critical repairs and refurbishment between 2010 and 2013, and was reopened on 6 April 2013.
Visit the Brisbane City Council website for further details; or browse through more than 90 other BLH Places to Visit.
1341 Wynnum Road, Tingalpa
Daily, during daylight hours