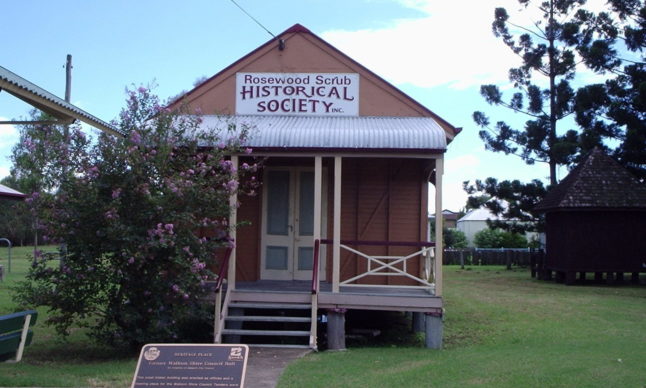 73 Edmond Street, Marburg QLD, Australia

1st & 3rd Sun of the month 1.30pm – 4pm

07 5464 4808
Rosewood Scrub Historical Society
The Rosewood Scrub Historical Society was formed in 1980 as a volunteer association in response to the need to preserve a number of documents collected from a spate of school centenaries.
The name Rosewood Scrub was chosen because historically the name describes the region that encompasses Mt Marrow, Tallegalla, Prenslau, Marburg, Minden, Fernvale, Lowood, Haigslea, Rosewood and Tarampa.
The Society's aim is to collect and record historical documents and photographs of the region in order to preserve its history and heritage.
The Society has an extensive collection of photographs, maps and newspapers and a reference library containing many local and family histories.
The collection of family histories is expanding and the number of photographs currently in the collection exceeds well over 4000.
The Society is run by volunteers. Funding comes from membership fees, donations, grants, sponsorships, service charges for research assistance and the sale of photographs and publications.
The hall is owned and maintained by Ipswich City Council.
Visit the Rosewood Scrub Historical Society website for further details or email rshsmarburg@bigpond.com
150 Rainbow Street, Sandgate